How to subscribe to Public Groups in Office 365.
Login to the web version of the email client. https://outlook.com/taftcollege.edu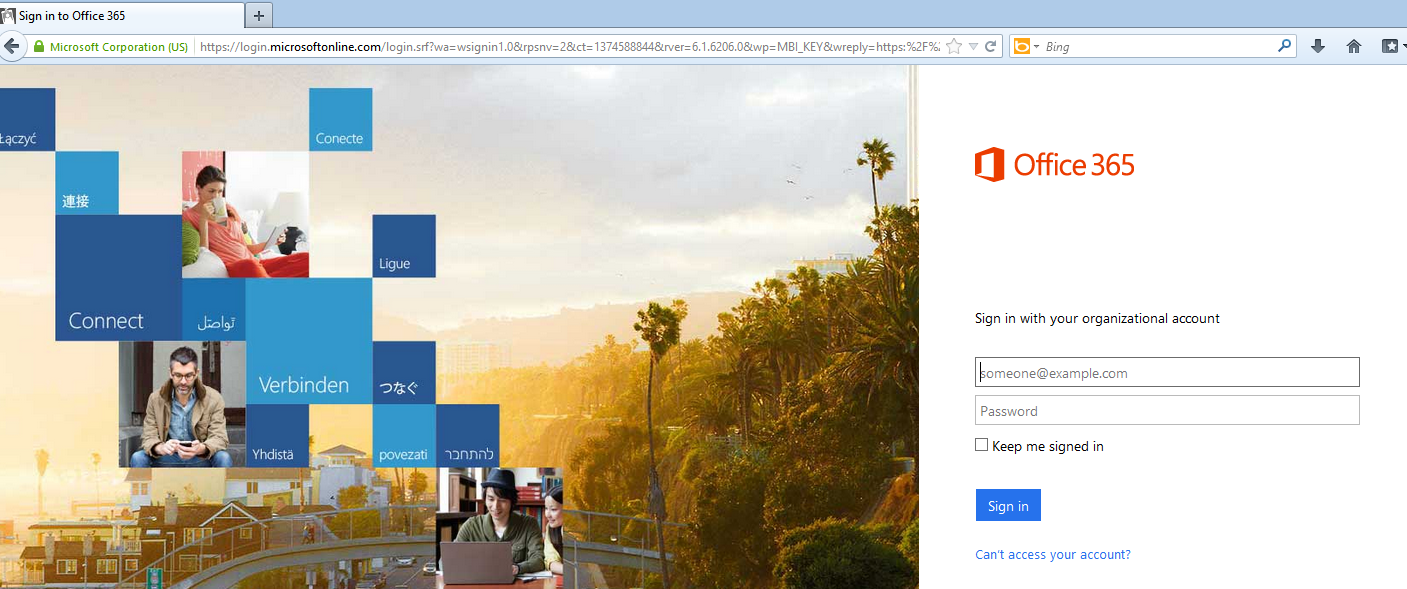 Click on the little gear in the right hand corner and select options.

On the left hand side of the options page select groups.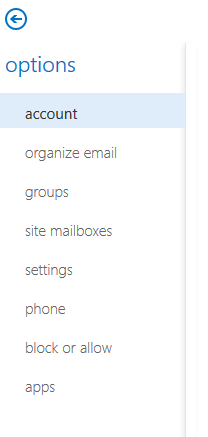 This will show you the groups you are already a member of and the groups that you are the owner of.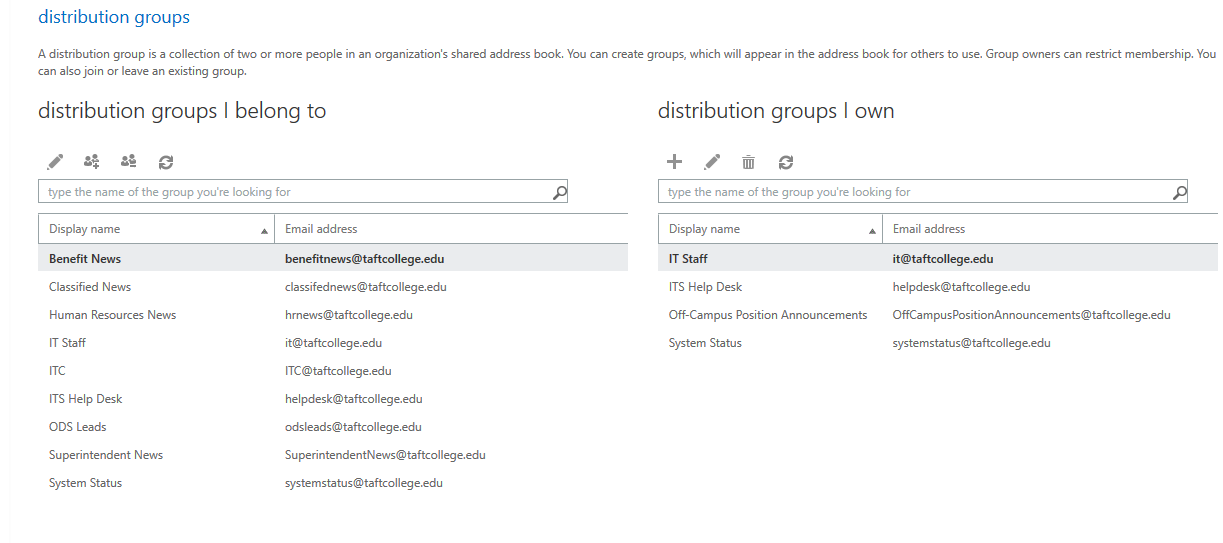 Select the icon that shows two people and a plus sign.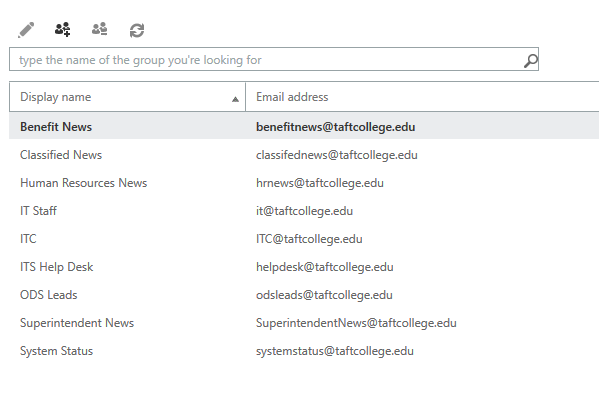 Search for the group you are looking to join.
Double click on the group you want to join to bring up its description page.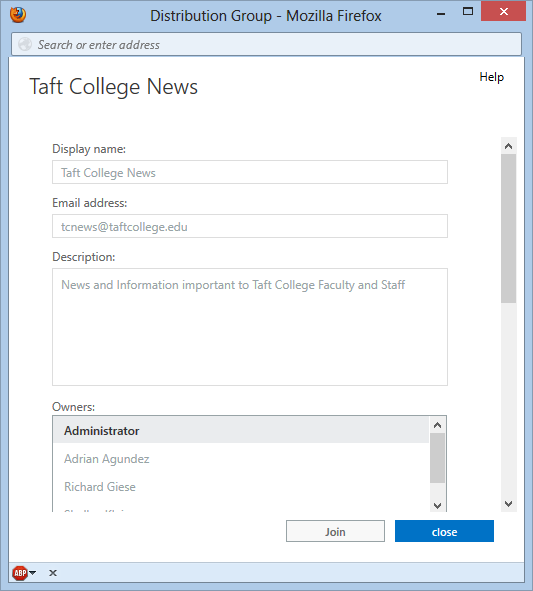 Click Join to Join the group. Reminder some groups require approval to join. The owner of the group will be sent an email request that you wish to join.
Close out the list of groups once you are finished joining the groups you want.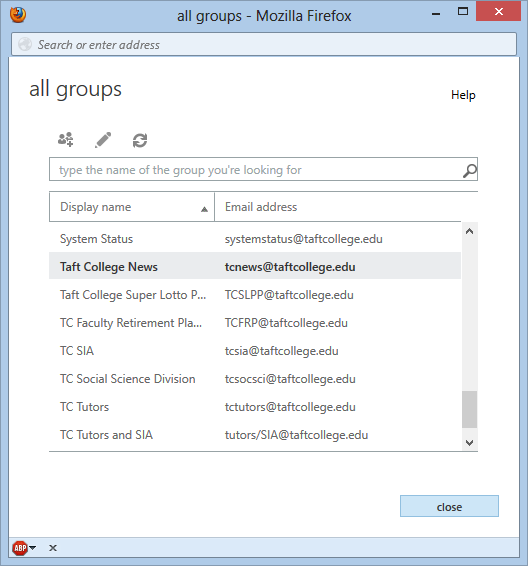 If the group is open you will now see it in your group list.